After PJ passed away on 11/30/2022 I stared to look for another dog.
I found Toast on the Pekingese Midwest Rescue web page.
He is a French Bulldog and is five year old. His Birthday is 11/3/2017.
Toast is a BIG guy at 37 pounds. He is very affectionate but very strong-willed.
I adpoted him on Sunday 1/8/2023.
UP-DATED 2/22/23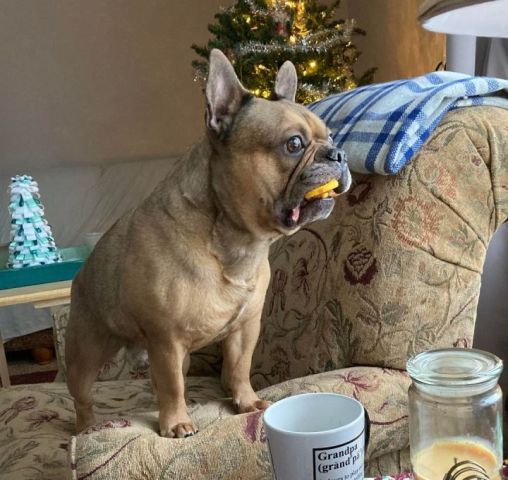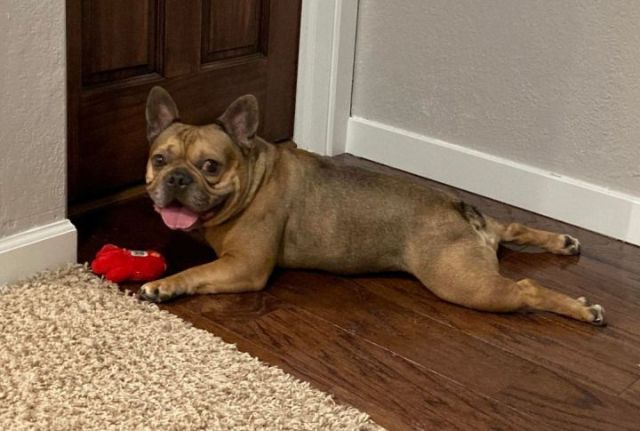 First day at home and go to see a friend the next day.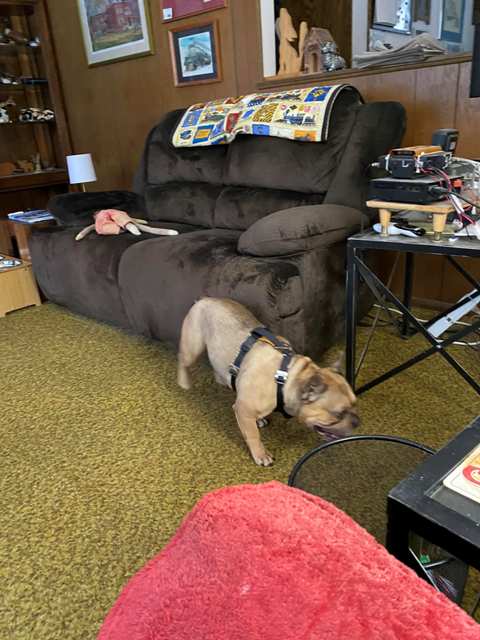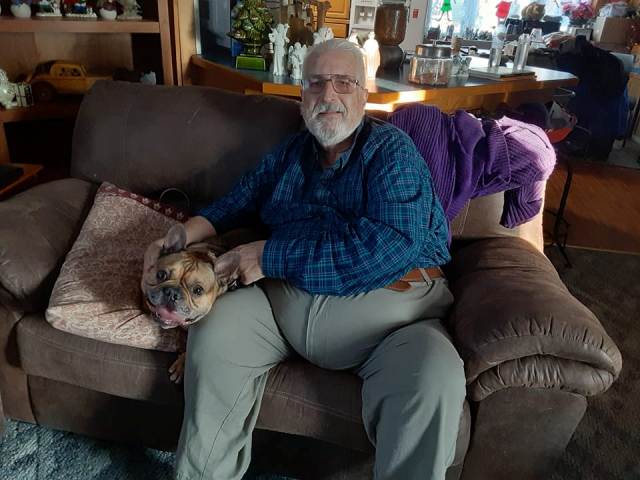 Having a good time in the sun an visiting with a friend Kris.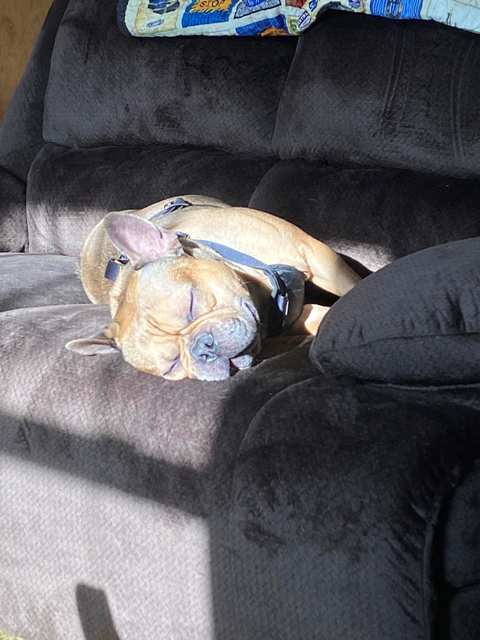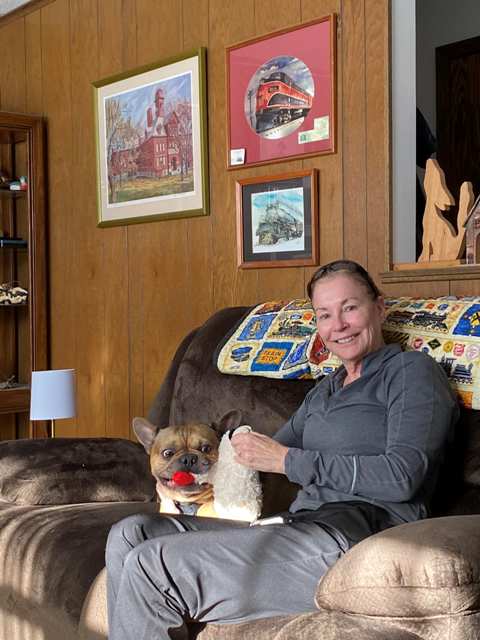 Toast likes to lay on me when I am watching TV.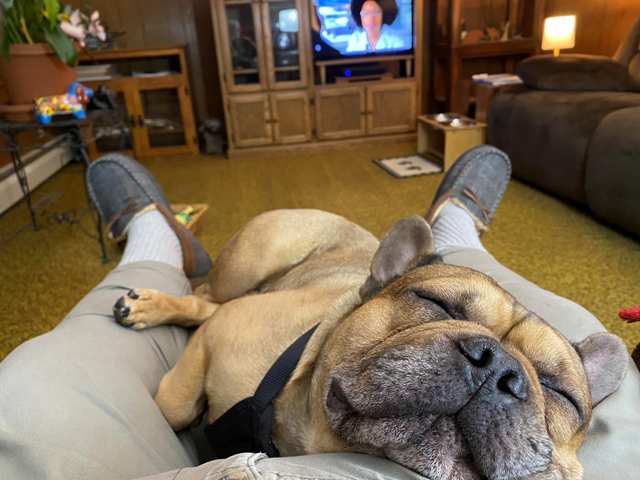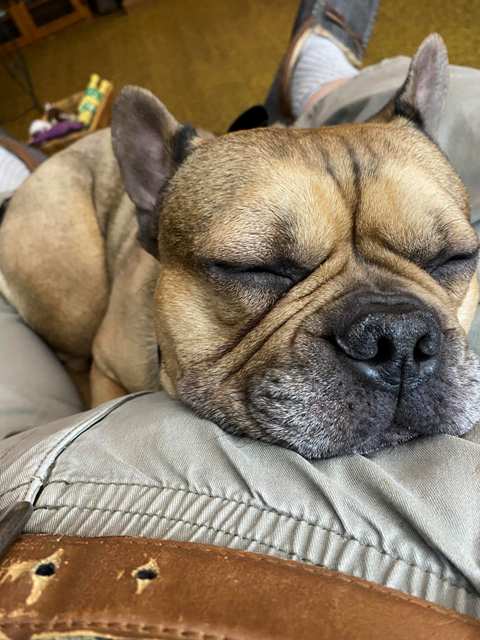 Toast found another place to lay down.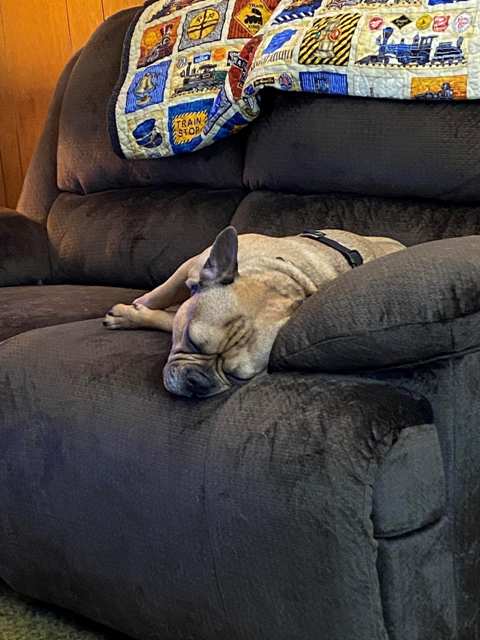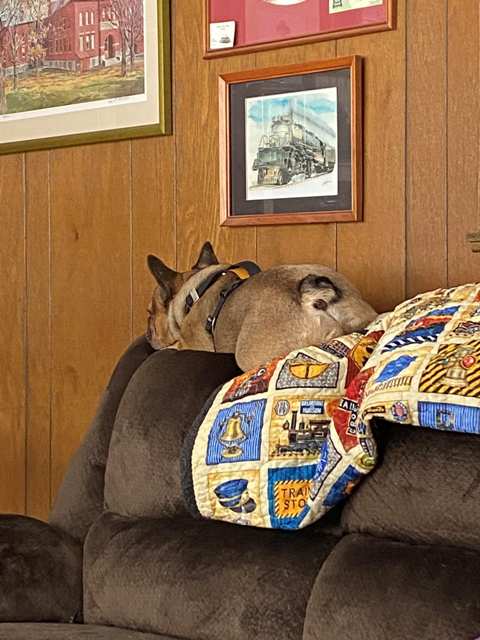 I found this stature of Toast online.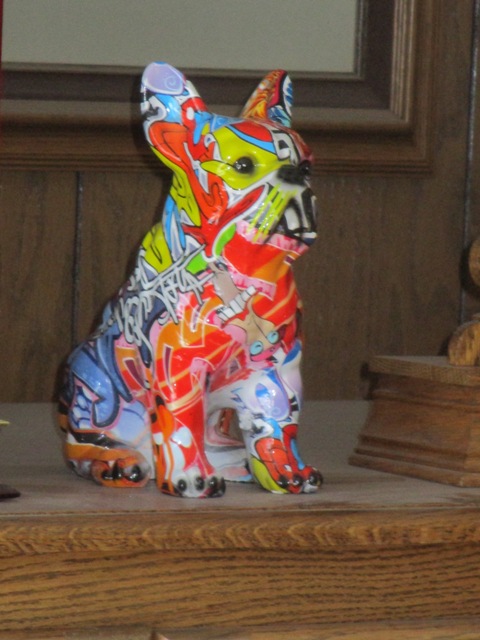 Here is Toast chilling in his favorite sun puddle.